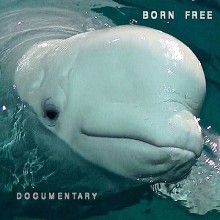 In 2013 the export of 18 beluga whales to USA from Russia was banned. Initially they were caught to be sold and exported to Georgia Aquarium. We learned about this by reading actress Kim Basinger's open letter to President Putin in the media reports where she begged him to set those beluga whales free. We rejoiced at the fact that such a ban was made possible. But realizing that belugas' journey in Russia still not over we made up our mind to find them. They have been kept at the Utrishskaya marine station  at the Black Sea (Russia). The moment we managed to see big white whales in small tanks we were astounded. Nowadays the belugas are still imprisoned there unseen by the public eye behind a tall fence. Their owner still hopes to sell them to the USA and pinning his hopes on a court of justice.
Yet, our film dwells not solely on this story that has not seen its ending so far. It is only a tiny piece of a giant puzzle called industry of cetaceans in captivity. A while ago it was reported that two orcas had remained hidden in old rusty tanks in Moscow. Doomed to a complete isolation, crammed into an extremely narrow space, the animals have been waiting there for more than a year for an oceanarium to be inaugurated. Now there are already three of them, the third one been brought there, as well.
In course of our investigation we were confronted with the seamy side of this infamous business which involves a great deal of agents, money and animals' suffering. We learned that Russia now is the only country where wild belugas and orcas are captured and sold to oceanariums around the world. We found that the mortality rate in course of  beluga captures may reach up to 50 percent. It would mean 50 deaths per 100 of  animals retrieved from the ocean. This is the price for the beluga whales shows people attend in oceanariums in the USA, Canada, China and other countries. As for the orcas, the price of one  whale sold to China makes up approximately 10 mln USD, and usually several of them are sold at once. Each year the animals are captured in ever increasing numbers.
Our film is not in the slightest aimed against any certain person  and no one can accuse us of evoking bias or acting out of venality. Our mission is to reveal the truth about the industry of dolphinaria to a broader public, to show the way captures and transportations are carried out, to share the opinion of prominent experts in the field who will specify what captivity means for dolphins.
Above all, we intend to celebrate free dolphins and beluga whales in the wild. Indeed, our film is dedicated to freedom.
"This film has the potential to do for Russia what "Blackfish" has done for the United States. It can open the eyes of the public to the suffering that goes on behind the scenes at dolphinariums."
Dr. Naomi Rose, Marine Mammal Scientist, Animal Welfare Institute
"I am very much looking forward to the release of the film "Born Free".  The film itself will take a monumental step to change the way how people view  dolphins and beluga whales in captivity."
Dr. Samuel Hung, Chairman of Hong Kong Dolphin Conservation Society                                                                                                        
https://www.indiegogo.com/projects/born-free-documentary#/story